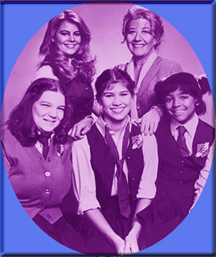 Hello and welcome to my Facts Of Life fan site! The Facts Of Life is one of my all time favorite TV sitcoms and I thought I would create a fan website for it.
Hope everyone enjoyed the reunion and the TV Land Fandemonium Weekend!
Please be sure to vote in our reunion poll and leave your reunion comments as well!
What's New! 11/18/01 -
| | |
| --- | --- |
| | New poll about the reunion up, please vote! |
| | Posted results of last poll. |
Results Of Last Poll
Are you looking forward to the reunion despite no Jo?
Yes! Who cares about Jo? 38 votes (8%)
> Yes, but I'll miss Jo alot! 207 votes (47%)
Yes, but I'm really upset! 118 votes (27%)
No! There's no point w/o Jo! 74 votes (16%)
Over 450 votes at last count!